Call Today (706) 894-1919
157 Hodges Street
Cornelia, GA 30531
Posts for: October, 2012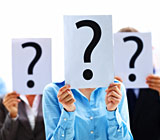 Anytime you are considering an implant surgery to replace missing teeth, you should take the time to gather the facts so that you have clear understanding of the procedure, your options and any potential risks. You should also feel comfortable with the dental team who is treating you. For these reasons, we created the following comprehensive list of questions so that you can obtain the answers you need to help you feel at ease prior to treatment.
Am I a good candidate for dental implants?
What is the success rate for dental implants?
How long have you been placing implants and how many do you place each year?
Can you show me some before and after photos that illustrate your work?
What are the risks, benefits and alternatives to dental implants?
Are dental implants ever rejected?
How do you assess whether I have enough bone to anchor dental implants?
Can you tell me about the surgical procedure for implant placement?
How long will the entire process take from my first appointment until I have my implant(s) and crown(s) in place?
Do I have to go without teeth while my implants are healing?
What type of anesthesia will you use during my implant surgery?
What can I expect in the hours and days following my implant surgery?
How long will it take my implants to heal?
How long can I expect my implants to last?
Will there be any maintenance required with my implant(s)?
How much will dental implant(s) cost?
Will my insurance cover all or a portion of the cost?
To learn more, read "Dental Implants, Evaluating Your Professional Options For Care." Or, you can contact us to discuss your questions or to schedule an appointment.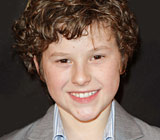 Nolan Gould of the hit TV show Modern Family has an uncommon gift for comedy, but he also has a very common orthodontic problem: too many teeth for the size of his mouth, which often results in "crowding."
"My teeth used to be pretty messed up," Nolan recently told Dear Doctor magazine in an exclusive interview. "I had two extra teeth when I was born. They hadn't come out (erupted) yet. And all the other teeth that were already there were starting to point backwards because it was getting so crowded in my mouth. They had to remove those two (extra) teeth," he said.
Although being born with extra teeth is somewhat unusual, needing to have teeth extracted for orthodontic reasons is not. In fact, orthodontic treatment often involves removing teeth to relieve crowding. It makes sense when you think about it: When there are too many teeth for the size of the dental arches (upper and/or lower jaws) or the teeth are larger in size than the dental arch can accommodate, there may not be enough space to align them properly. The necessary space can be created by removing teeth.
The teeth most frequently extracted for orthodontic reasons are the first bicuspid teeth. These are the ones right between the cuspid, or eyeteeth (under the eyes) and the molars (biggest back teeth). Once there is enough space, the orthodontist can choose from a variety of orthodontic appliances to align the teeth, depending on the specific needs of the individual.
In Nolan's case, it was the extra two teeth he was born with that were removed. Afterwards, the young actor's orthodontist was able to shift Nolan's remaining teeth into proper alignment using orthodontic appliances called Crozats. Made of metal wires, Crozats go around the back teeth and behind the front teeth, making them virtually invisible.
"You can remove them, which is really good for acting, especially because you can't see them," Nolan explained. "I can wear them 24/7 and nobody will ever notice."
Nolan's orthodontic appliances may not be noticeable, but his fabulous smile certainly is!
If you would like to learn more about improving tooth alignment with orthodontics, please contact us today to schedule an appointment for a consultation. If you would like to read Dear Doctor's entire interview with Nolan Gould, please see "Nolan Gould." Dear Doctor also has more on "Tooth Removal for Orthodontic Reasons."